September 6, 2018 - Quick Chicken for Fast Weeknight Meals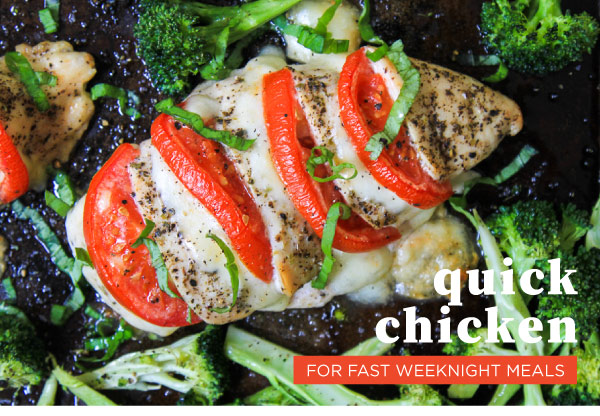 It's a daily dilemma - what's for supper? We're often looking for something that's fast, flavorful, and easily accomplished . . . . somethingthat satisfies our hunger and allows us to get on with tackling the evening's agenda.
IN THIS ISSUE, we're featuring weeknight strategies for eating well at home utilizing three speedy techniques that yield great results. Our recipes include Sheet Pan Caprese Chicken, Garlic Honey Chicken, and Creamy Chicken, Mushroom, & Spinach One Pot Pasta. You'll find thatthey are all great additions to your repertoire of fast and flavorful!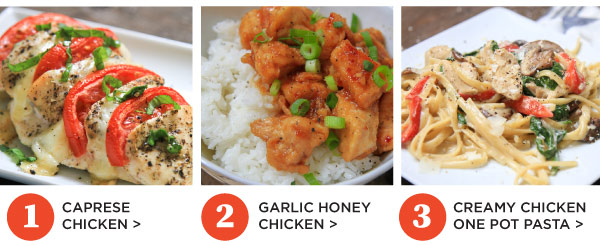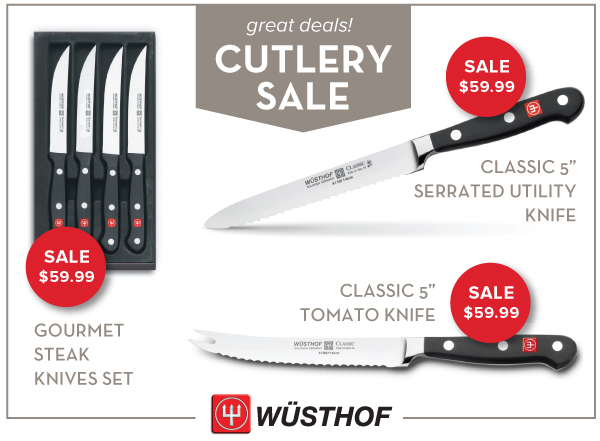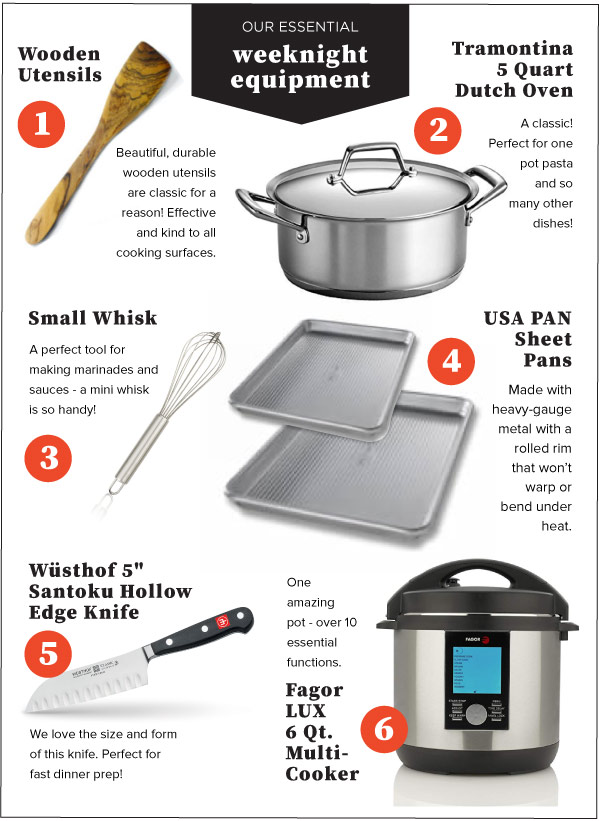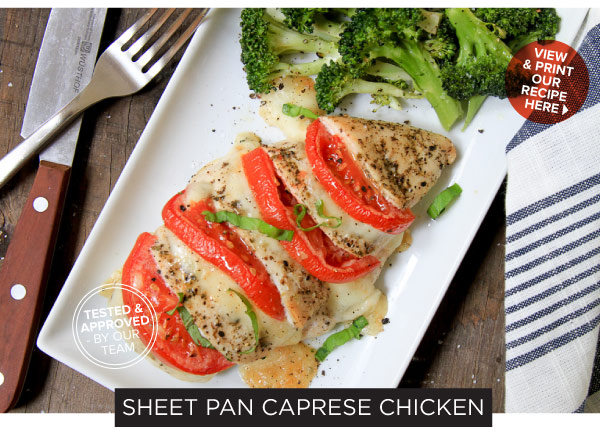 This recipe makes dinner a snap using our Secret Speedy Technique #1: The Sheet Pan.
A sheet pan dinner utilizes oven roasting to create healthy dinner options quickly and easily. This caprese chicken is juicy and seasoned with fresh lemon juice, then stuffed with fresh mozzarella cheese and tomato slices. Since the broccoli and chicken had slightly different roasting times, we used a separate sheet pan for the broccoli. Spread the broccoli out on the pan to ensure that it will roast properly and not simply steam. This recipe couldn't be easier to execute, and creates a tasty, colorful, and healthy dinner.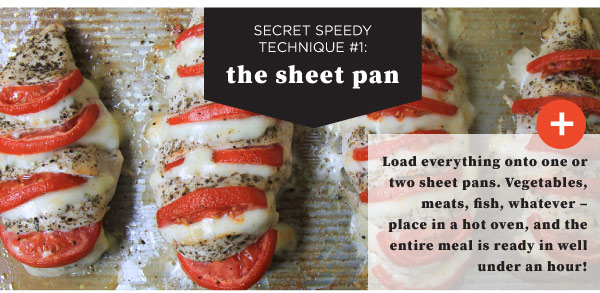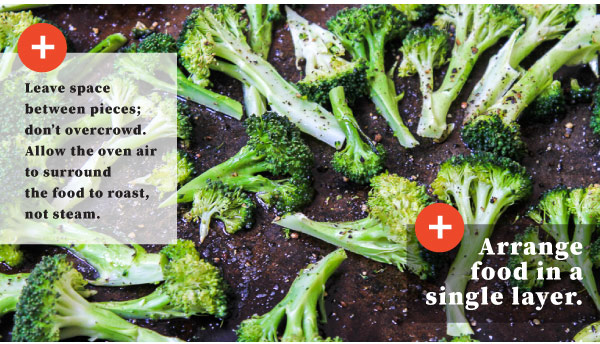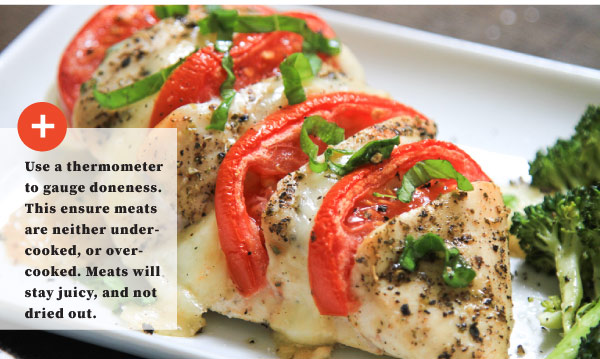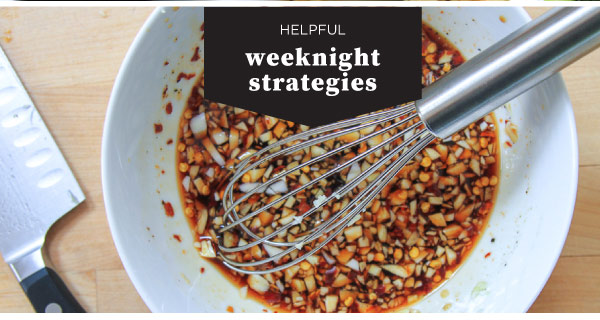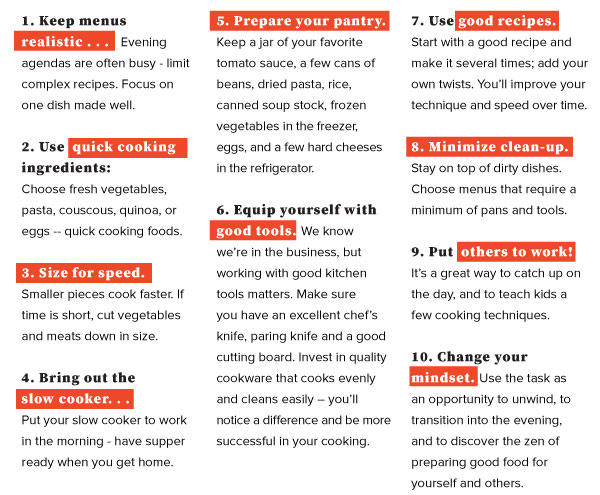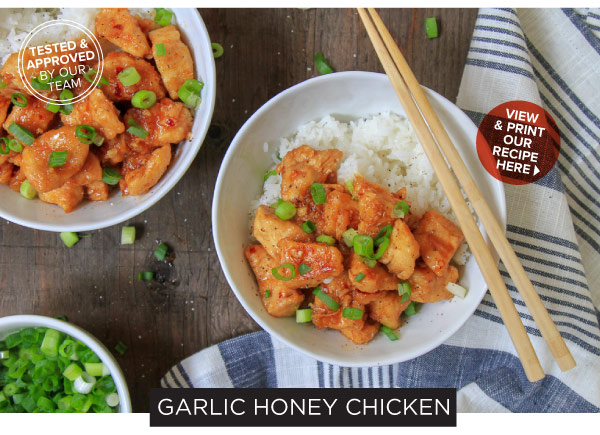 This recipe gets dinner on the table quickly using Secret Speedy Technique #2: The Multi-Cooker. A multi-cooker has several handy functions all in one - it can sauté, slow cook, pressure cook, cook rice, and more! We used three separate functions to get dinner done in a flash. First, we used the rice cooking function to make perfect, fluffy rice in about 10 minutes. Next, we used the sauté function to brown the chicken. Finally, we used the pressure cooking setting to infuse the sauce's flavors into the chicken. This dish is filled with deliciousness -- sweet, salty, and a little spicy - it will satisfy any craving for take-out.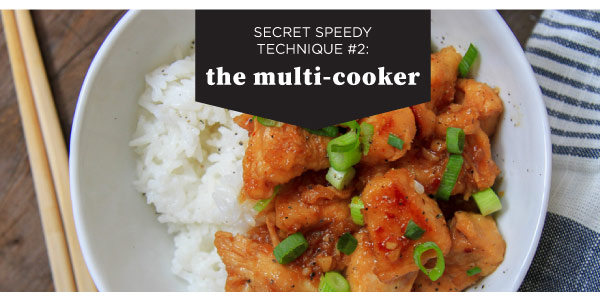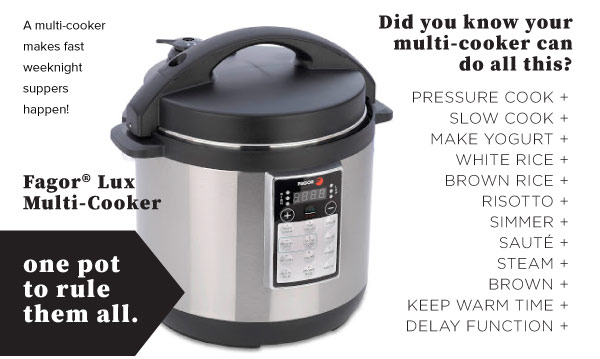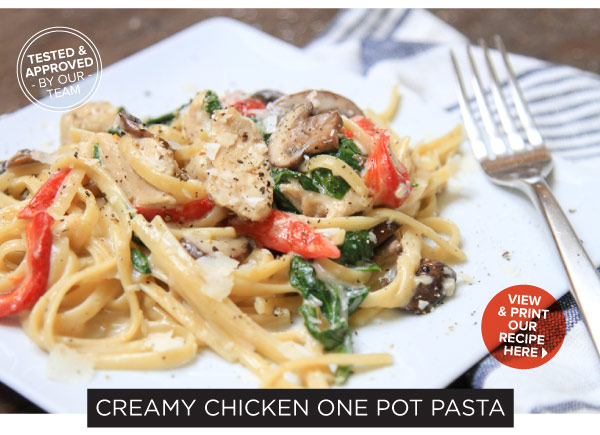 This recipe utilizes Secret Speedy Technique #3: The One Pot Pasta. A "one pot pasta," as you might expect, delivers a delicious pasta dinner with only using one pot --smart! This recipe boils the pasta in chicken, giving the whole dish an extra depth of savoriness. The bright pops of spinach and pepper nicely complementthe earthy mushrooms and hearty chicken.